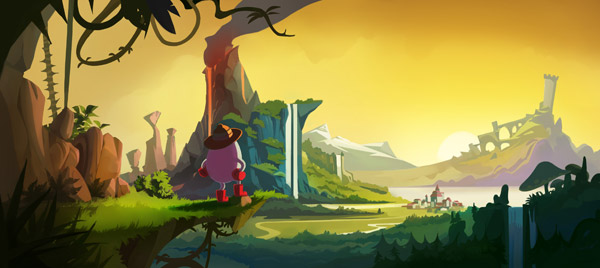 It's no great secret that I'm a huge fan of the original Dizzy games – we've posted Dizzy love up on the blog, provide prizes for the annual DizzyAGE games competition and if you've ever received an email from us, you may have noticed that all our servers are named after Dizzy characters!
So, when we received an email yesterday announcing the return of Dizzy in a brand new game, Lawrence literally had to scrape me off of the ceiling with a rake!
The Oliver Twins have wanted to make a new Dizzy game for some time. The 'Fantastic Dizzy' teaser has been online for years (though has now been replaced) and there are countless interviews and posts alluding to the idea – it seems that they're finally able to do it, but only with help of the likes of you and I.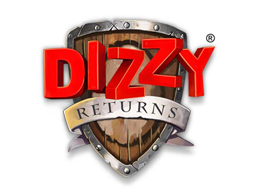 The new Dizzy adventure has been launched as a Kickstarter project and Blitz Games are looking to source funding of £350,000 to get the game developed and launched.
The new game, 'Dizzy Returns' will be developed for PC and iOS, taking advantage of all the benefits that up-to-date technology has to offer – The concept art looks beautiful and the ideas suggested in the project promise a fantastic new game made for and importantly with the fans.
From the press release:
 "Dizzy Returns is the game that Andrew and I have wanted to make for over twenty years", says Philip Oliver, CEO at Blitz Games Studios, the company founded by the Oliver Twins in 1990. "We've always believed in creating games that are fun, challenging and rewarding and we've carried those principles through into everything that Blitz has created since. Dizzy encapsulates these ideals perfectly: quirky characters and story, interesting locations, challenging platforming, the satisfaction of a puzzle well-solved and exploring a colourful, fun world."

"It's been over two decades since the last brand new Dizzy game" continues Andrew Oliver, CTO,  "and since then not only has technology advanced dramatically, so has the way we play games. We want to bring Dizzy bang up-to-date, and introduce him to a new generation of gamers. We also want to give loyal fans the Dizzy game they've been waiting for! Capturing the spirit and magic of the original series of Dizzy games, whilst creating a gaming experience relevant to gamers today is something that we're confident that we can do, and do right."
Dizzy Returns is billed as 'the biggest and best Dizzy game ever' and The Oliver Twins will be working closely with the development team at Blitz to create new control methods, new game mechanics and new puzzles never before seen in a Dizzy game.
Take a look at the Dizzy Returns Kickstarter campaign and pledge what you can to make this happen!!